Workplace Violence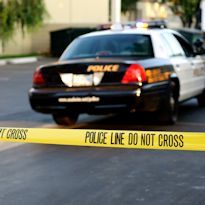 "Offices, courts, schools, and healthcare settings are no longer safe havens from crime. The four major social crimes of homicide, assault, rape, and robbery have now become frequent visitors in the workplace." - Raymond B. Flannery Jr., Violence in the Workplace.
Preventing workplace violence is a growing concern in the United States. Public interest and media attention have focused primarily on dramatic but very rare types of violence such as shootings by disgruntled employees in office buildings. Planners of workplace violence programs face the dual challenge of reducing employees' anxiety about very rare risk factors while focusing their attention on more likely sources of danger. (U.S. Office of Personnel Management)
Practice quizzes contain questions from this topic. Thirty- and 100-question exams contain questions from multiple topic areas.
30-Question Practice Exams - 1 2 3
150-Question Practice Exams - 1 2 3 4 5 6
Study this topic at OSHAcademy