Liability and Product Safety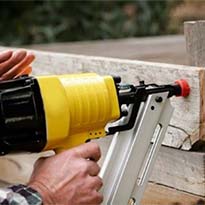 "Product liability concerns the legal responsibility of a manufacturer or seller of a product to compensate a consumer who has been harmed by the product. Under present court rulings, product liability falls into one of two basic categories: (1) negligence and (2) breach of warranty." — Safety Management : A Human Approach, Dan Petersen, ASSE Pub.
"Products liability litigation is one means for society to cope with the technological risks imposed on it. Not all products liability litigation is initiated for this reason. Decisions and actions of engineers, managers and others during planning, design, manufacturing, distribution and marketing of a product can impact on its safety." — Safety and Health for Engineers, Roger L. Brauer, Van Nostrand Pub.
Practice quizzes contain questions from this topic. Thirty- and 100-question exams contain questions from multiple topic areas.
30-Question Practice Exams - 1 2 3
150-Question Practice Exams - 1 2 3 4 5 6
Study this topic at OSHAcademy